Asterisk can't do SMS natively, but you can use external services to send and receive SMS.  Asterisk can, for example, use the System() command to run an external script that would take care of sending SMS.
There are many SMS service providers, but the one that I prefer is Twilio.  In fact, Twilio can provide other phone services as well, but we will stick to the SMS capability for this class.
Twilio has generously provided a $10 credit to every student in our class.  Since SMS is $0.01, thats 1000 SMS messages for free.  In order to use the credit, you will need to upgrade your account.
When you upgrade, you'll need to put in the promo code (given in class).  You'll also need to put in your credit card info, which can be used to recharge your account.
That should be it!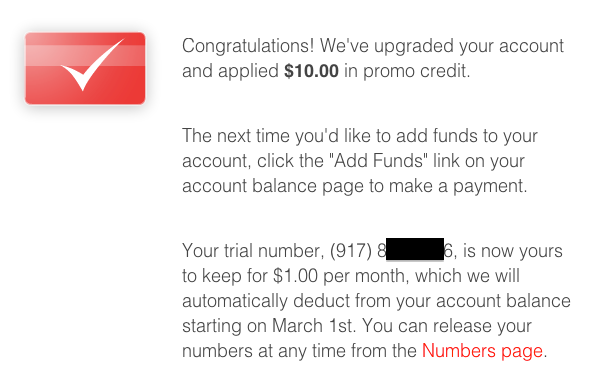 Twilio's API will need your account SID and Authentication Token.  These can be found at the top of the "dashboard" for your account.