This guide will help you configure Audacity to best record audio for playback in Asterisk.
1. Set Up preferences. On a Mac you can choose Preferences under the Audacity Menu Bar.
Under "Devices" set channels to Mono and choose your recording device.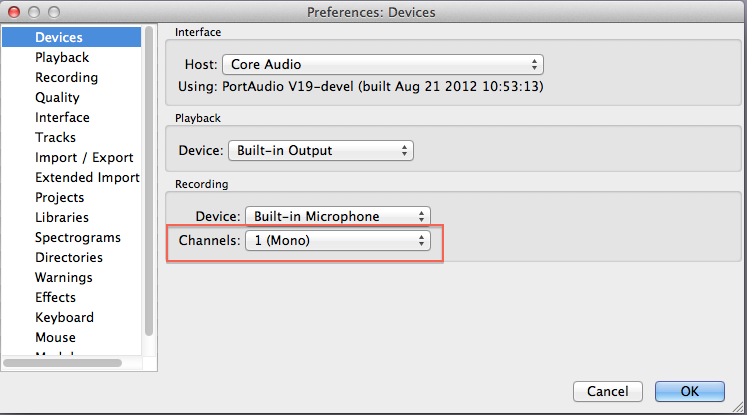 Under Quality, chooose 8000Hz, 16-Bit.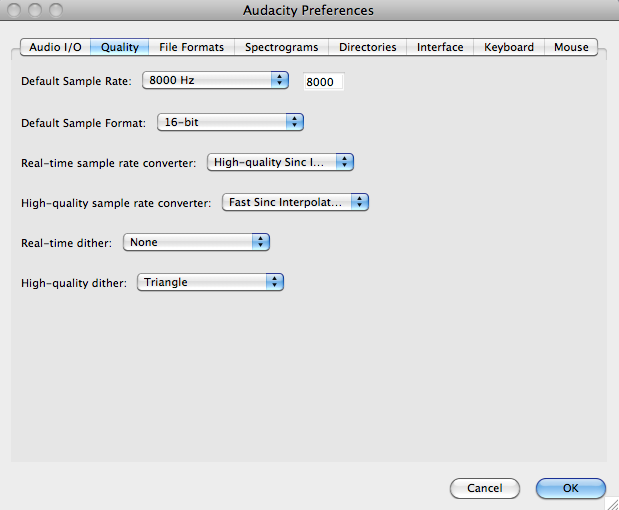 Close Preferences. If the Project Rate in the lower left corner isn't set to 8000, change it to 8000 by selecting the rate button.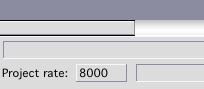 2. Record Audio
Hit the Red "Record" circle to start the recording. If you don't see a waveform then your Input Device isn't set up properly. Hit the yellow "Stop" square to stop recording.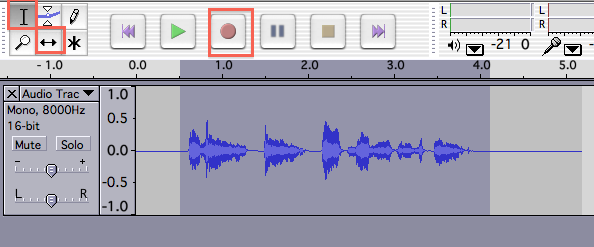 3. Crop Audio
Make sure you're in "select" mode. That the button on the upper left toolbar that looks like an "I". Click and Drag to select just the part of the recording that has your audio. Then hit the "crop" button as seen below.
4. Normalize Your Audio
Normalizing will adjust your recording so that the levels are more or less consistent.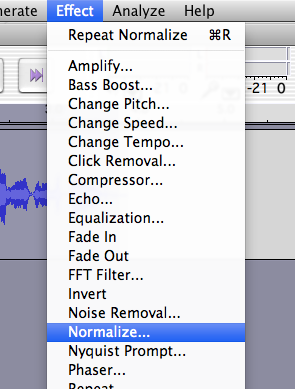 The default options are fine.
5. Export Your Audio
Export your audio selection as WAV and convert it to Asterisk friendly codecs with SoX, if you like.